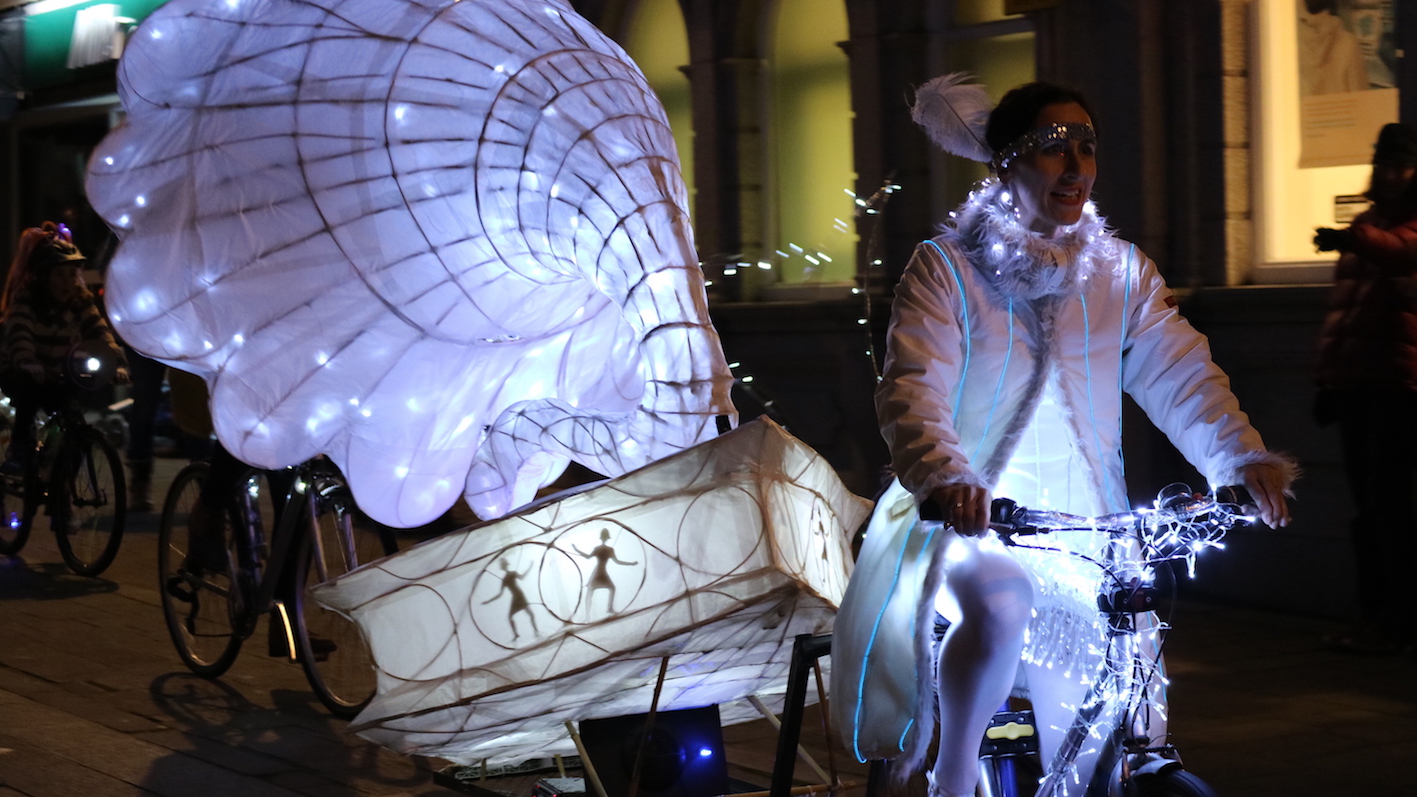 I'm a freelancer working across visual arts, writing, performance and arts producing, based in Cornwall in the UK.
I believe that our involvement in, and our enjoyment of, art in all its forms can offer us all a fresh and vital sense of wonder and connection: something we need now more than ever.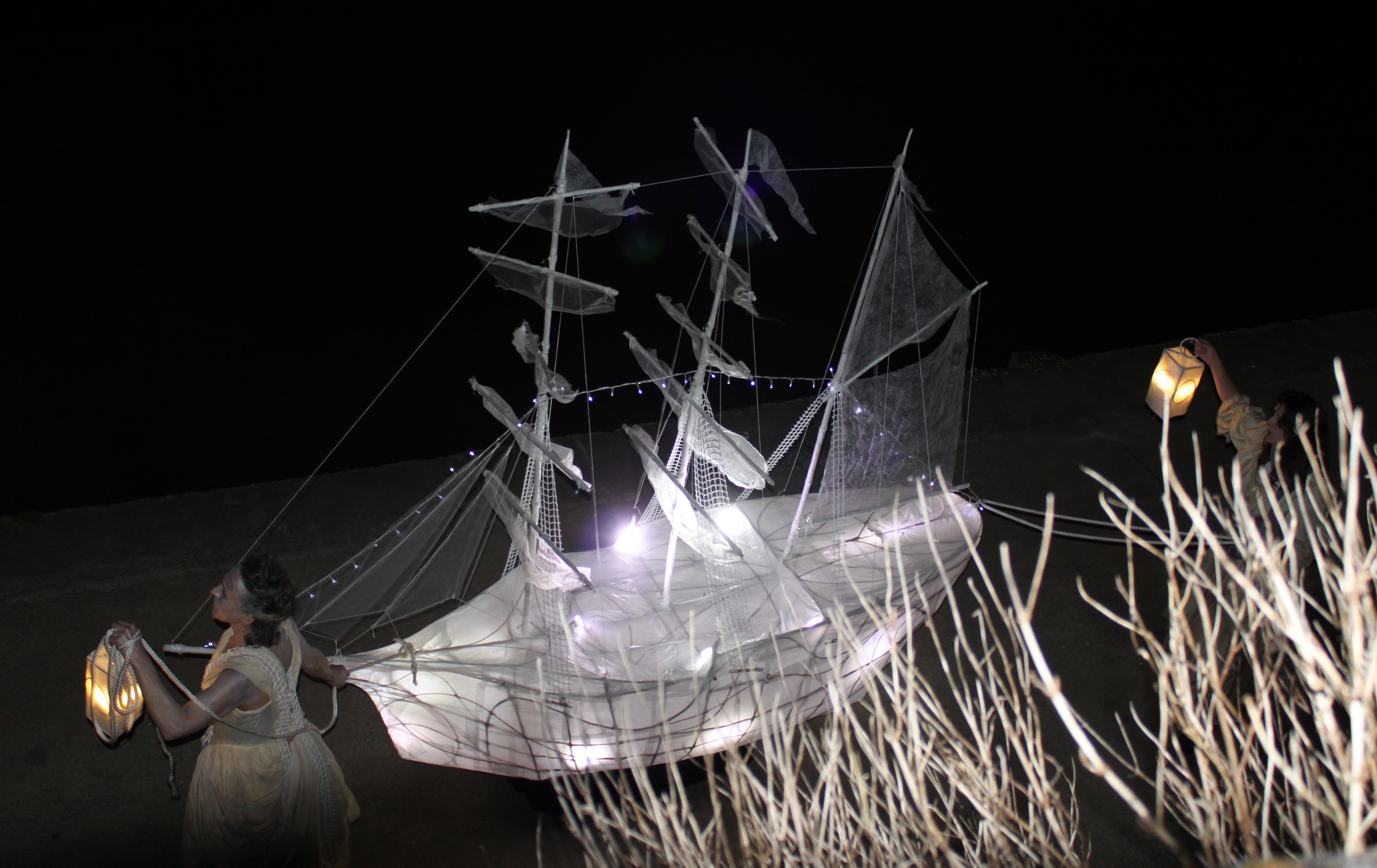 Latest creation:
The Hoss's Lament
for Kneehigh Theatre's Random Acts of Art, commissioned by Anna Maria Murphy for the company's 40th celebrations.
Inspired by Anna's 'Walk With Me' Kneehigh story about a beautiful German barque wrecked off the coast of Mevagissey in the 1800s, the Ghost ship travelled through the streets and quays of the village on March 30th at high tide, accompanied by a ship's figurehead and a drowned girl, singing a lament to lost things specially written for the work by Carl Grose and Jim Carey.
Look out for more exciting @WeAreKneehigh Random Acts in the St Austell area between now and May 30th 2021 on social media!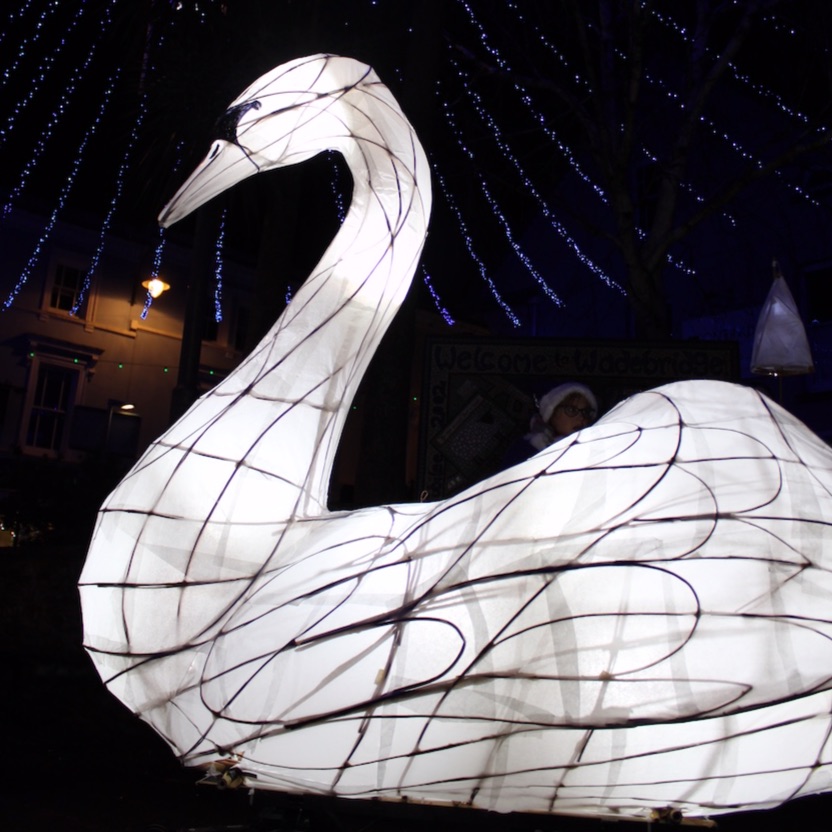 making
As a
visual artist
I love to create large scale builds for festivals and events; I work in different media across 2D, 3D and photography; and I lead a diversity of creative arts workshops for people of all ages.
More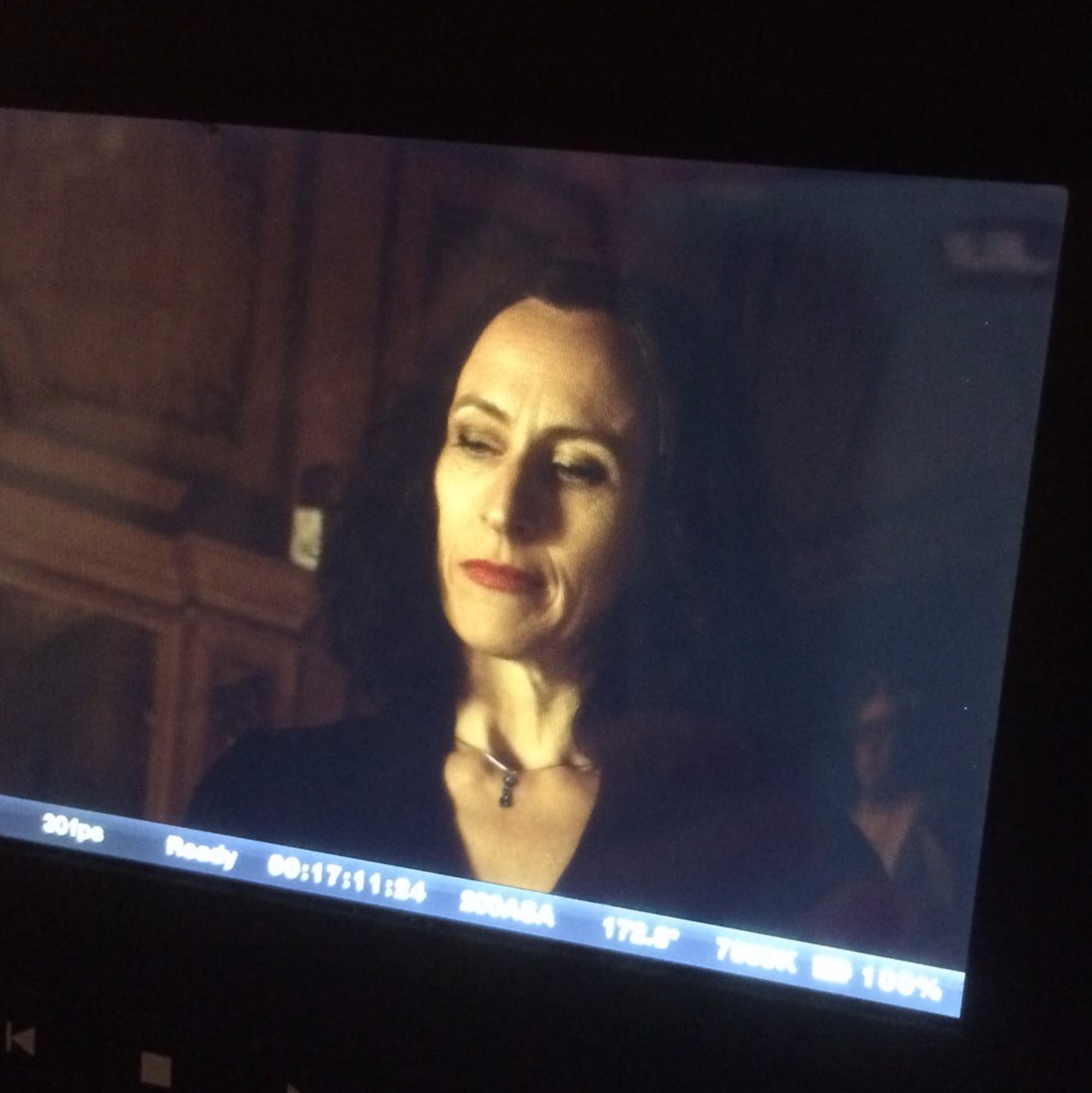 performing
As a
Spotlight actress
I've worked on site specific dance, theatre, film & TV projects chiefly in Cornwall and the SW; I
work in voice-over and as a vocalist; and I use performative elements in my art commissions.
More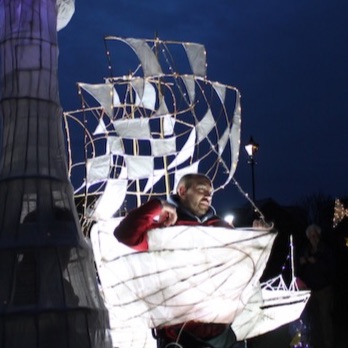 producing