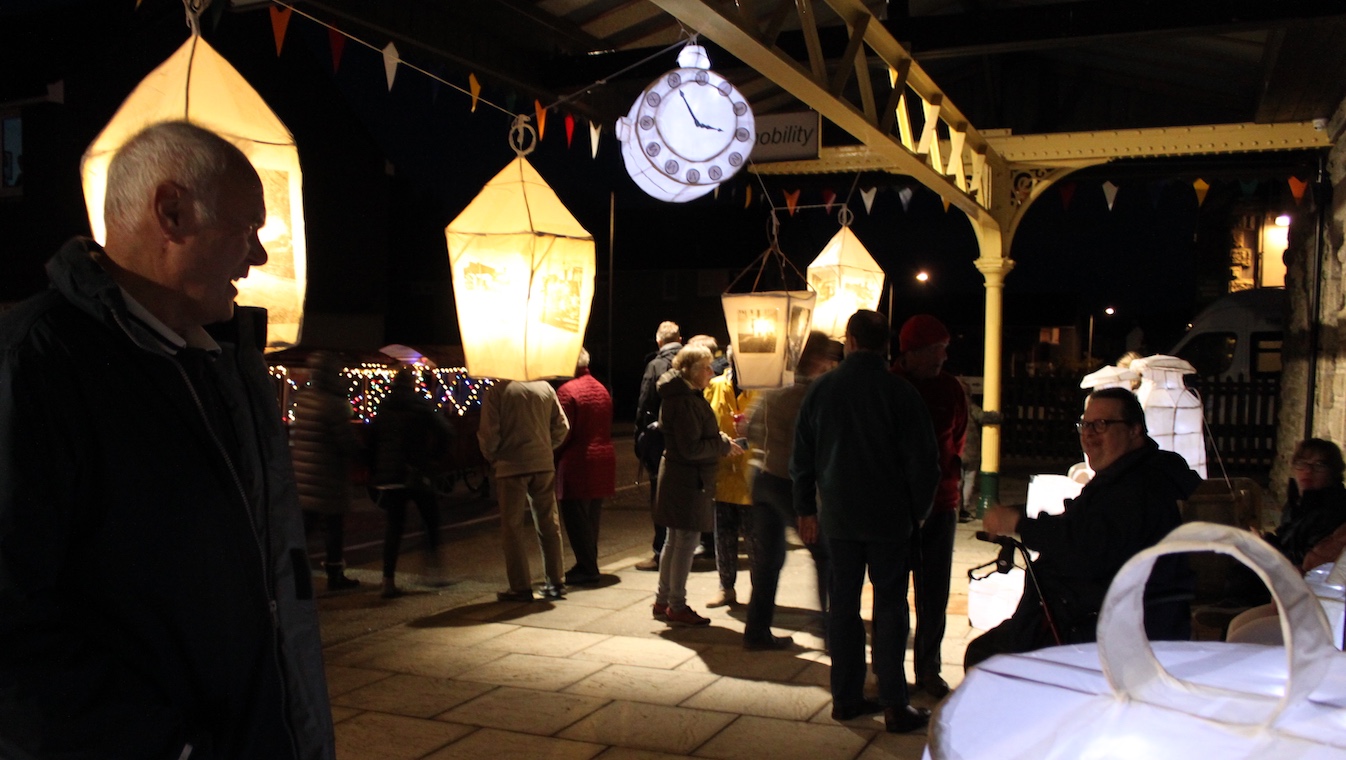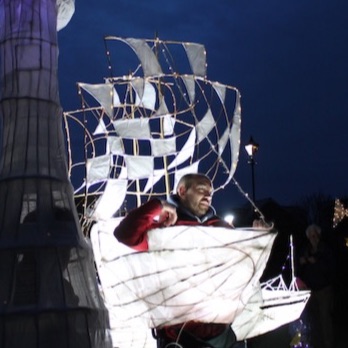 Background & experience
I develop, produce and consult on a range of creative arts and heritage projects,
festivals
and programmes,
for and with
a variety of organisations, festivals,
schools and colleges
in Cornwall and beyond.
This
includes
illuminated arts, community arts and young consultants'
projects for: Real Ideas & Comic Relief; ARTiculate; Wadebridge Museum; CAST; Wadebridge
Creative
Hub; Mayes Creative; Wadebridge Town Council; Wadebridge Chamber of Commerce; and others.
Along with a 1st Class BA (H

ons

) Degree in Theatre from Dartington College of Arts (1991), I also have a Diploma in Management for Creative Industries: Creative Skills/Truro College (2002-3); and
was part of
Cohort II of the Creating
Cultural
Leadership Programme: Dartington
College
of Arts/University of Exeter (2005-6).
My involvement in community arts projects
first
began as a team member of Dance Agency
Cornwall and then KEAP, on projects such as
'The Star Path' in 1999, 'Boz Looan: Selling the Wind' in 2002, Polperro Festival 2003, 'Road To The Beach' in 2004, and
City
of Lights from 2005 on.
Producer credits
Recent work includes:
A Child's Eye View (Practitioner-Producer): Development and delivery (in process) of children's Trail & young consultants project at Wadebridge Museum, working with St Breock Primary Y5s, to result in a new children's Trail and exhibits: 2023
Luxulyan School at Luxulyan Feast (Practitioner-Producer): Development and delivery of whole-school involvement in local Carnival & Feast week, including builds with every child in school and a shared large KS2 build: Jun 2022
A Wider World: Island Light Festival 2022 Isles of Scilly (Co-Producer): Development and delivery of the most recent two-week ARTiculate community & school arts residency and festival, celebrating birds & migration: St Mary's, Scilly, Feb 2022
FIRE & STEAM (Producer): overall concept, fundraising, development & delivery on behalf of Wadebridge Creative Hub from 2019-2022; an ambitious wrap-around arts & heritage project, incorporating BikeLights 2019 and involving a range of creative, cultural and heritage partners, with kind support from The National Lottery Heritage Fund, Arts Council England and FEAST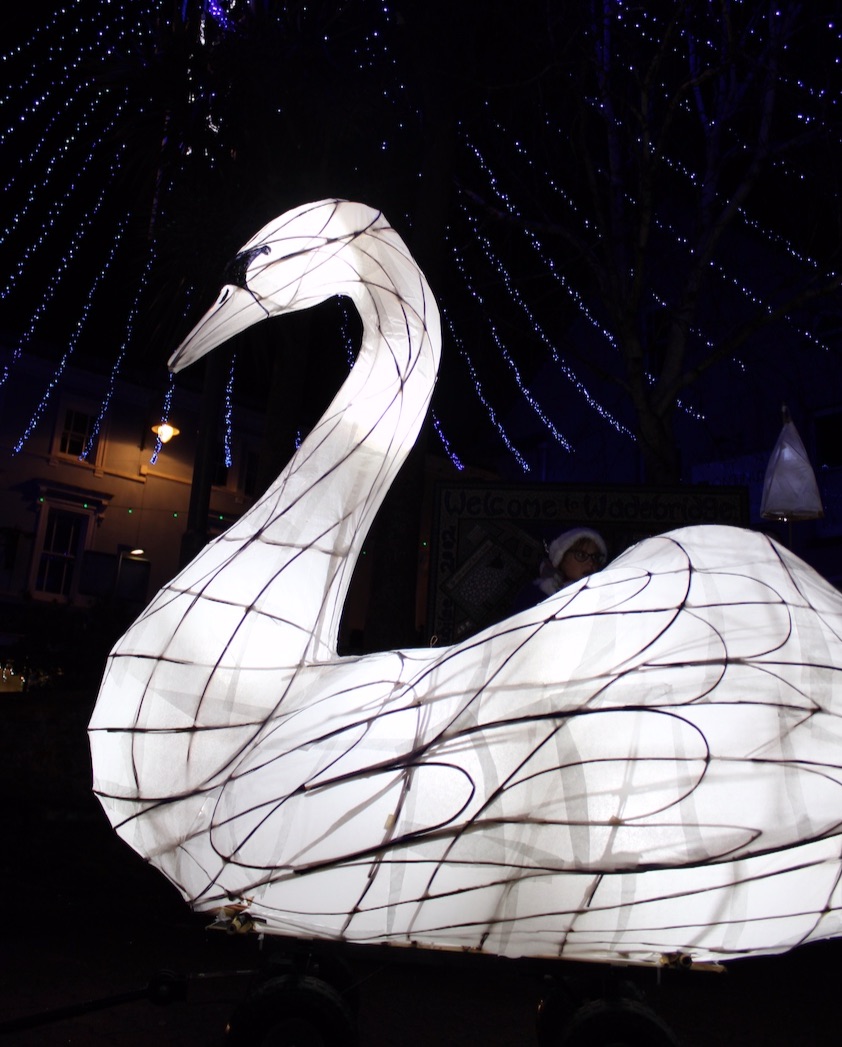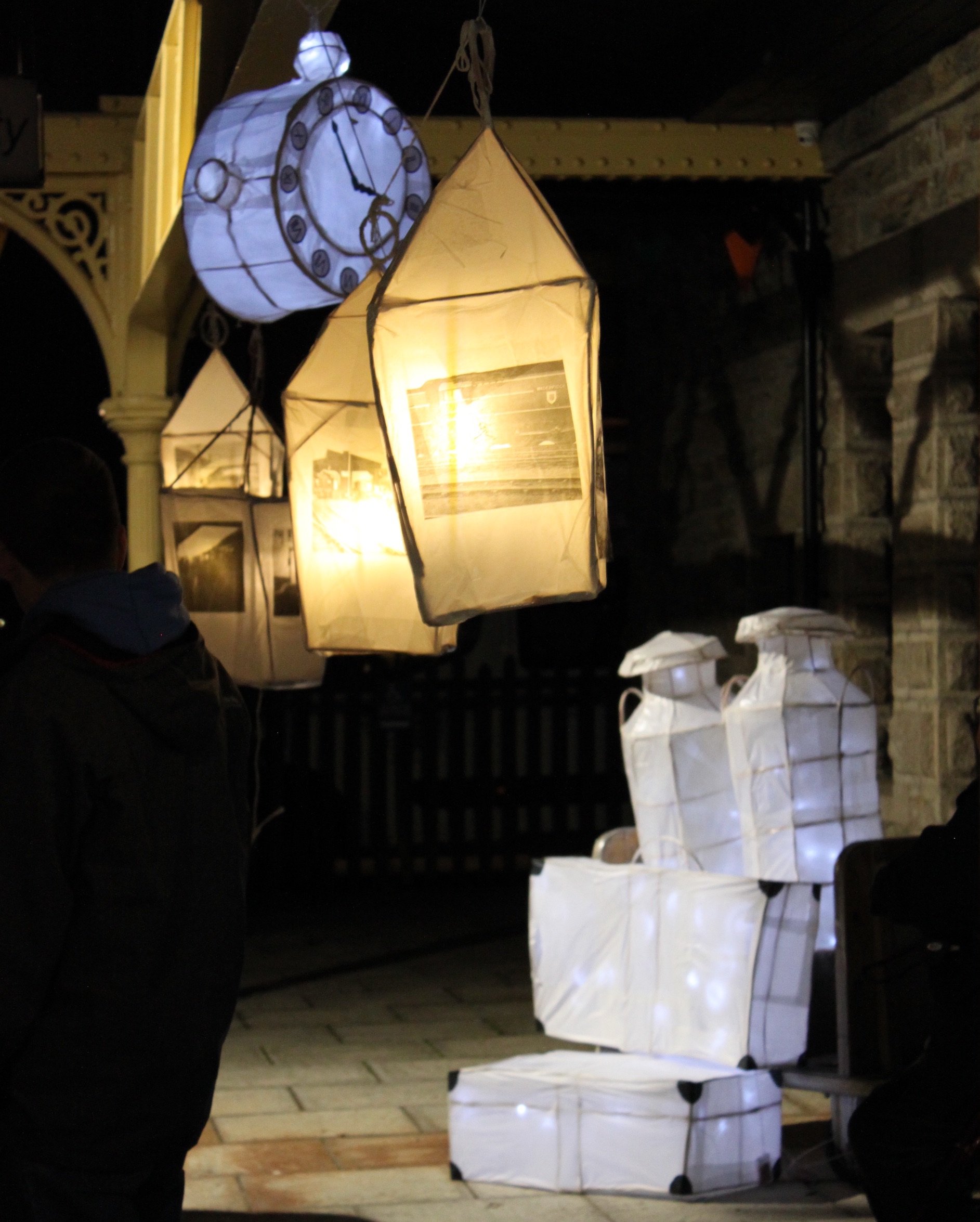 Young Innovators Project

(Producer):

partnering Inventor/Product designer Grant Sinclair of Sinclair Futurist (& nephew of Clive Sinclair) with Design Technology students and staff at Sir James Smith's Community School, as part of the FIRE & STEAM project - removing perceived barriers and fostering/inspiring career pathways in product design & innovation: 2020-22
Words On The Wing

(Producer): concept development and delivery of ARTiculate's bird-themed and bird inspired 'migratory' and online story arts project, working to help alleviate lockdown and COVID through shared art gifts and creative art packs posted out across our partner communities in North Cornwall and on the Isles of Scilly, 2020-21
LIFE LIGHTS: Island Light Festival 2020

Isles of Scilly (Producer): Development and delivery of an ambitious two week ARTiculate community & school arts residency / festival, celebrating saving lives at sea, Scilly: Feb 2020



Treasure Island! (Producer): highly successful first community pantomime produced on behalf of Hopeful Monsters Theatre Company in collaboration with Wadebridge Town Council: Dec 2019
BikeLights 2019

(Co-producer): development & delivery of twin themed illuminated events and a full creative community & schools programme in Wadebridge & Bodmin, for/with Wadebridge Creative Hub, tying in to the wider FIRE & STEAM project and theme: 2019
Wadebridge Christmas Wonderland 2019

(Practitioner-Producer): Christmas procession including leading on schools & community arts residency and creation of large swan build (pictured) for Wadebridge Chamber of Commerce: Dec 2019
The Early Bird & The Word Worms

(Producer-practitioner): processive character/performance & roving mini-poetry workshops (pictured) as part of the first Words in Woods Festival at Cardinham Woods with KEAP and IntoBodmin April 2019
BikeLights 2018: Flying Circus! (Producer): fundraising, development & delivery of illuminated festival including schools/community residencies, Wadebridge Creative Hub 2018-19
Deep Space (Co-producer): live theatre/performance event incorporating dance, music and other performative elements by a range of partners, inspired by the recording & interpretation of real cosmic rays emanating from deep space. Part of Mayes Creative's Dark Skies: Bright Stars arts/science programme April 2018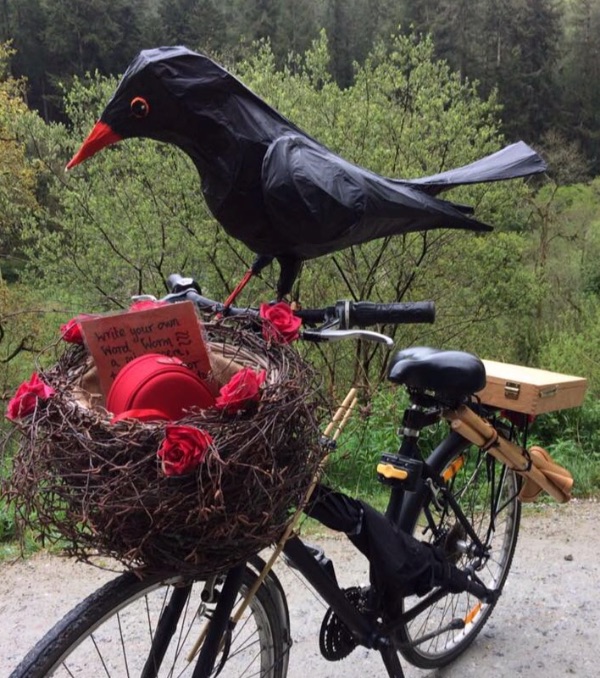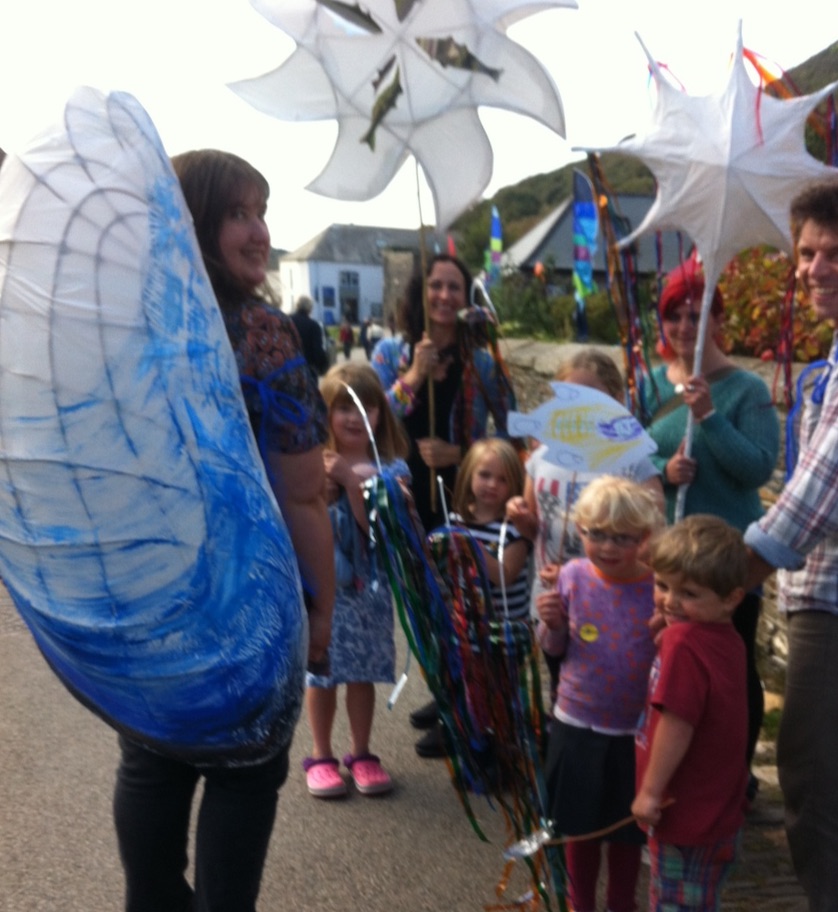 A Midsummer Feast

(Co-producer): delivery of small arts festival for Wadebridge Renewable Energy Network & partners, Wadebridge, Spring-summer 2016



Boscastle Festival 2015 (Producer-practitioner): production of a whole festival weekend of sea-themed community sculpture workshops and large mussel builds (pictured), culminating in two mini community processions for Boscastle Festival Oct 2015
Comic Relief Young Consultants (Co-producer) a Real Ideas Organisation project I co-developed and delivered, which directly linked children from five SW schools with Comic Relief's education team. Focusing on improving engagement with children & young people, and using film and creative media, we helped foster a circular understanding in how in CR's fundraising campaigns connect with young people's own agendas and inform CR's own grant-giving decisions: 2007-10